As a pioneer in creating a New Space in the Justice Technology sector i.e. JusTech, we at Jupitice Justice Technologies envision the Global Dispute Resolution Ecosystem. With A2J (Access to Justice) at its core, we chase the toughest of justice challenges and provide simpler solutions. We foster exceptional growth for our clients, partners, and communities by integrating the latest justice technology solutions.
Likewise, we try to enrich your talent transformation journey by providing opportunities that ensure personal and professional development. We amplify our human capital, driving them to ideate, experiment, and accomplish new milestones in their careers. We strongly believe that together we can grow and build a new future for ourselves.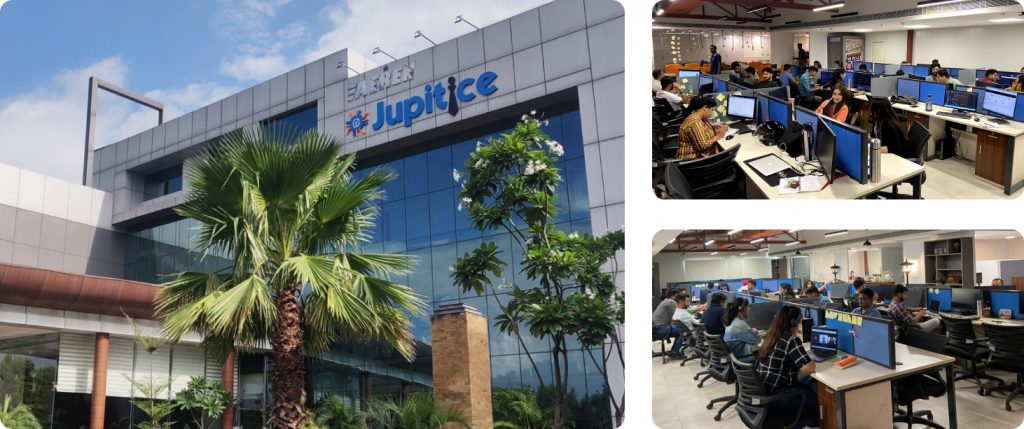 Life @Jupitice
Our flexible, tech-driven, and employee-friendly working environment gives Jupitice a quality edge in the industry. We strive to motivate our team to resolve potential challenges with utmost enthusiasm. At Jupitice Justice Technologies, you get to work and grow around ambitious, talented and motivated people who encourage you to explore new horizons in your career.

Tech-driven Infrastructure
We prefer investing in the latest tech solutions to support and empower our highly competent workforce.
Supportive Leadership Team
Our leadership team is highly passionate about making employees unlock new opportunities in their careers. #BeYourOwnLeader

Efficient Mental Health Wellness Programs
Our employee-friendly policies establish a flexible working culture that further helps our workforce develop a perfect work-life balance.

Attractive Growth Opportunities
Our innovative brainstorming sessions, performance awards, and motivational programs entice our team to develop their skillsets.
Join us on our mission to digitally transform the justice ecosystem!
Current Openings
To apply, send us an email at career@jupitice.com